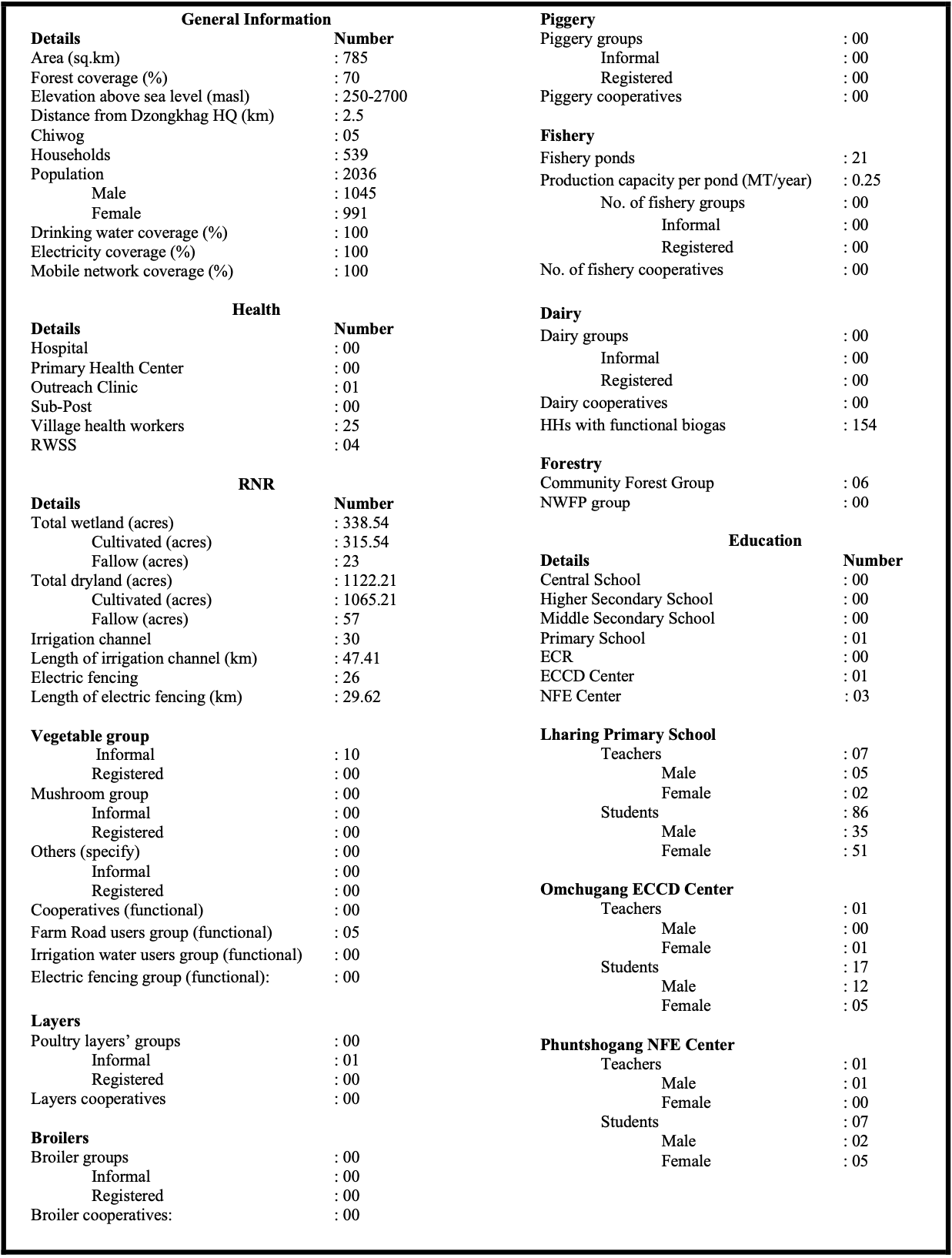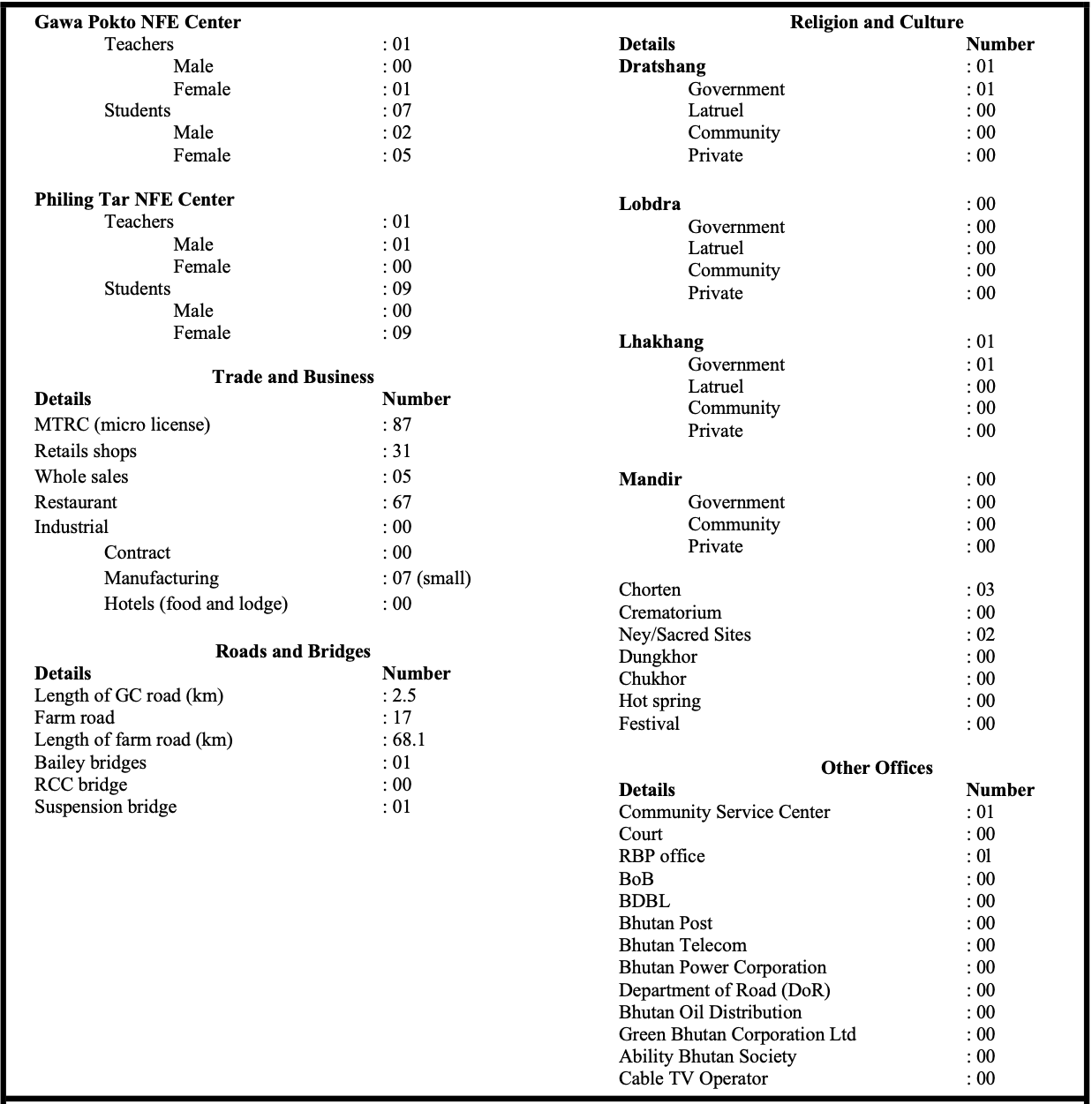 Note: Information as of 18/10/2022
The school is 11kms away from Dzongkhag headquarter. Established in 2008 on the land measuring 6.12 acres, the school provides primary education services to the people of Lharing, Muga and Harew Muga villages under Gadkiling Gewog.
Maenchhulam PHC, established in 2012, is located at Maenchhulam village under Gakiling Gewog. Headed by Sr. HA and supported by one staff, it has five beds. The PHC is around 18kms away from Dzongkhag headquarter and 15kms from Sheychamthang town.