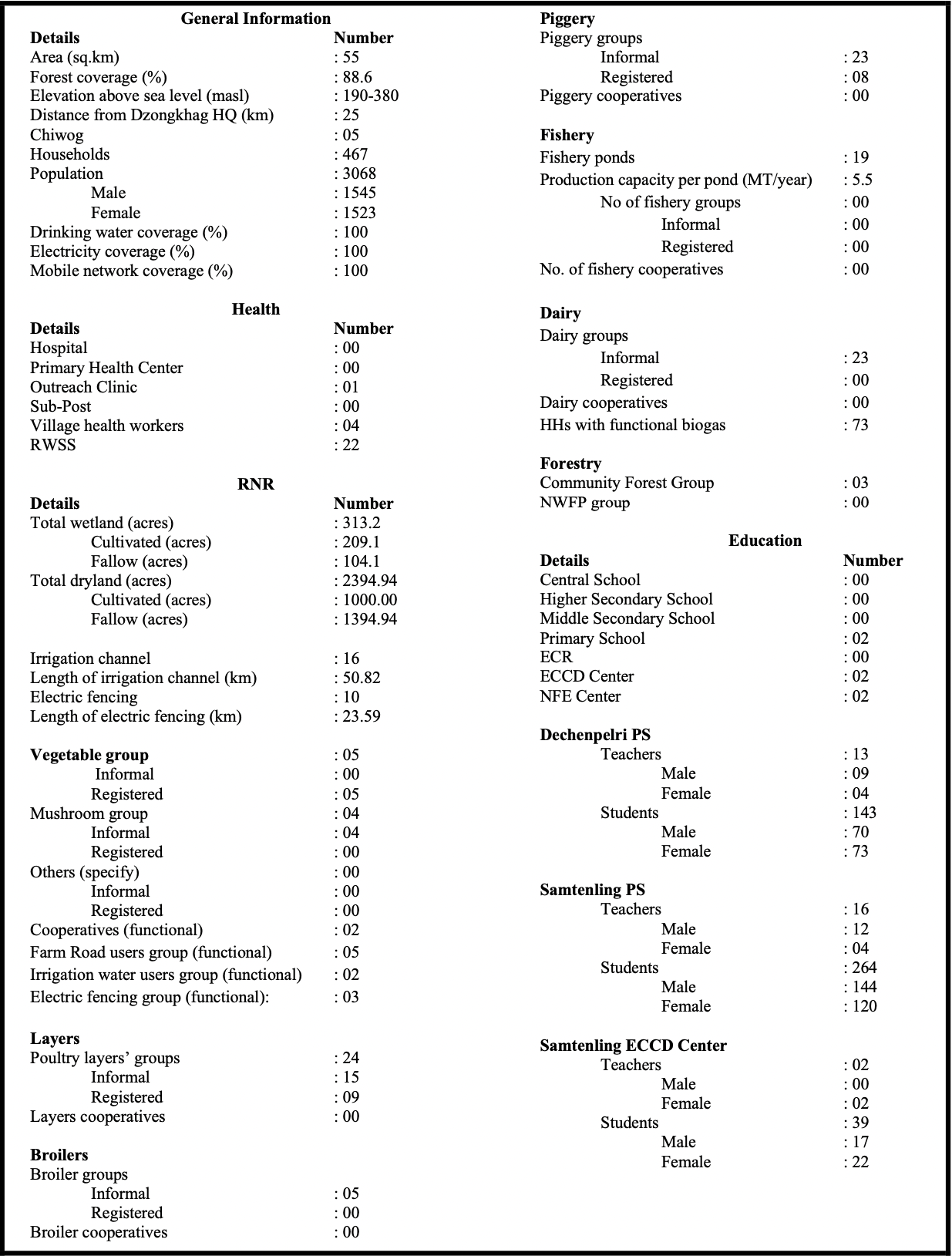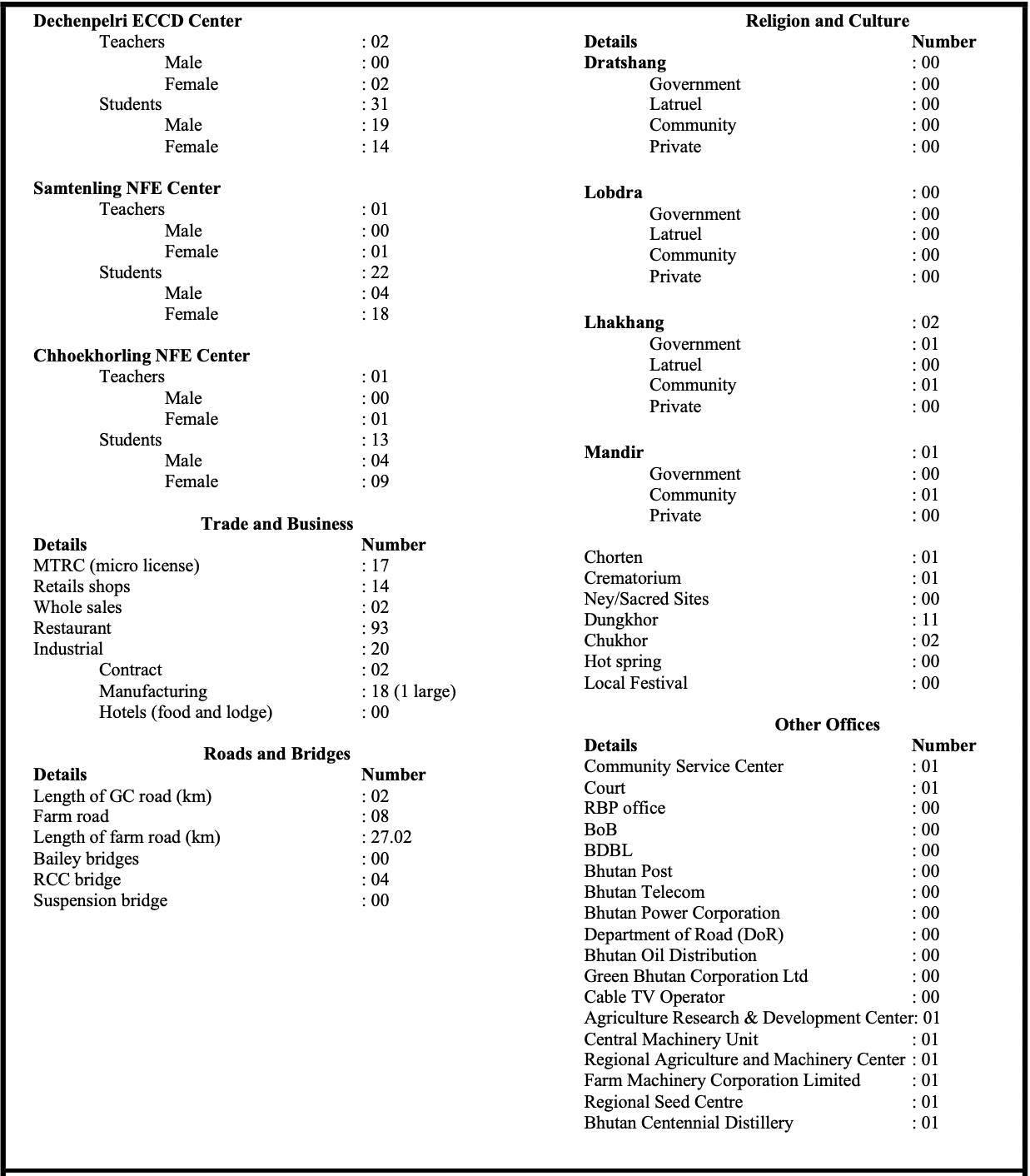 Note: Information as of 18/10/2022
Established in 2005, the school is located 5kms away from Gelephu town and its just beside the road leading to Phulahari Goenyen Lhakhang. The school caters to the people of two chiwogs - Dechenpelri and Choekhorling - under Samtenling Gewog.
Located 27km away from Dzongkhag headquarter (yet only 1km from Sarpang-Gelephu highway at Bhur), the school was constructed in 2006. It caters to the primary education needs of the children from Samtenling Chiwog under Samtenling Gewog.