31 August 2023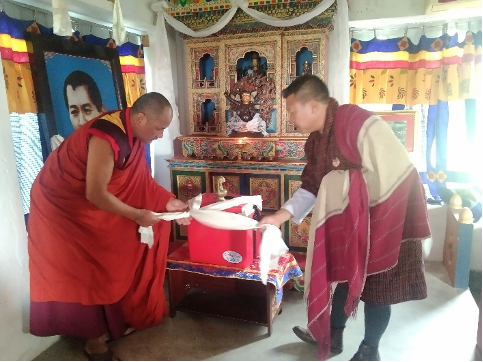 Upon receiving 16,342 doses of Lumpy Skin Disease (LSD)vaccines for the purpose of preventing and controlling the LSD infections, Sarpang Dzongkhag has initiated the mass vaccination program today. The launch coincides with an auspicious day, the 15th day of the 7th month in the Bhutanese Calendar. Prior to the program's commencement, an opening ceremony with Lhabsang Thruesel was conducted to ensure smooth vaccination throughout the Dzongkhag.
The main objective of the mass vaccination is to significantly reduce and halt the transmission of LSD virus within the Dzongkhag. The specific objectives are to decrease the frequency of LSD outbreaks and minimize its spread, mitigate economic losses for the farming community, ensure food security, and ultimately work towards the complete elimination of the LSD in the long term.
The strategy is to vaccinate animals of all age groups and physiological statuses; however the following categories of animals are not eligible for the vaccination:
1. Calves below the age of one month;
2. Animals currently sick of showing the clinical signs and symptoms of LSD;
3. Clinically sick animas due to any other disease.
Calves below the age of one month at the time of mass vaccination must be vaccinated once they reach the age of one month. Clinically sick animals due to other diseases must be vaccinated after their recovery.
The goal is to attain a vaccination coverage of at least 80% in all susceptible populations within a period of one month or less. The program is expected to be completed by the end of September 2023.