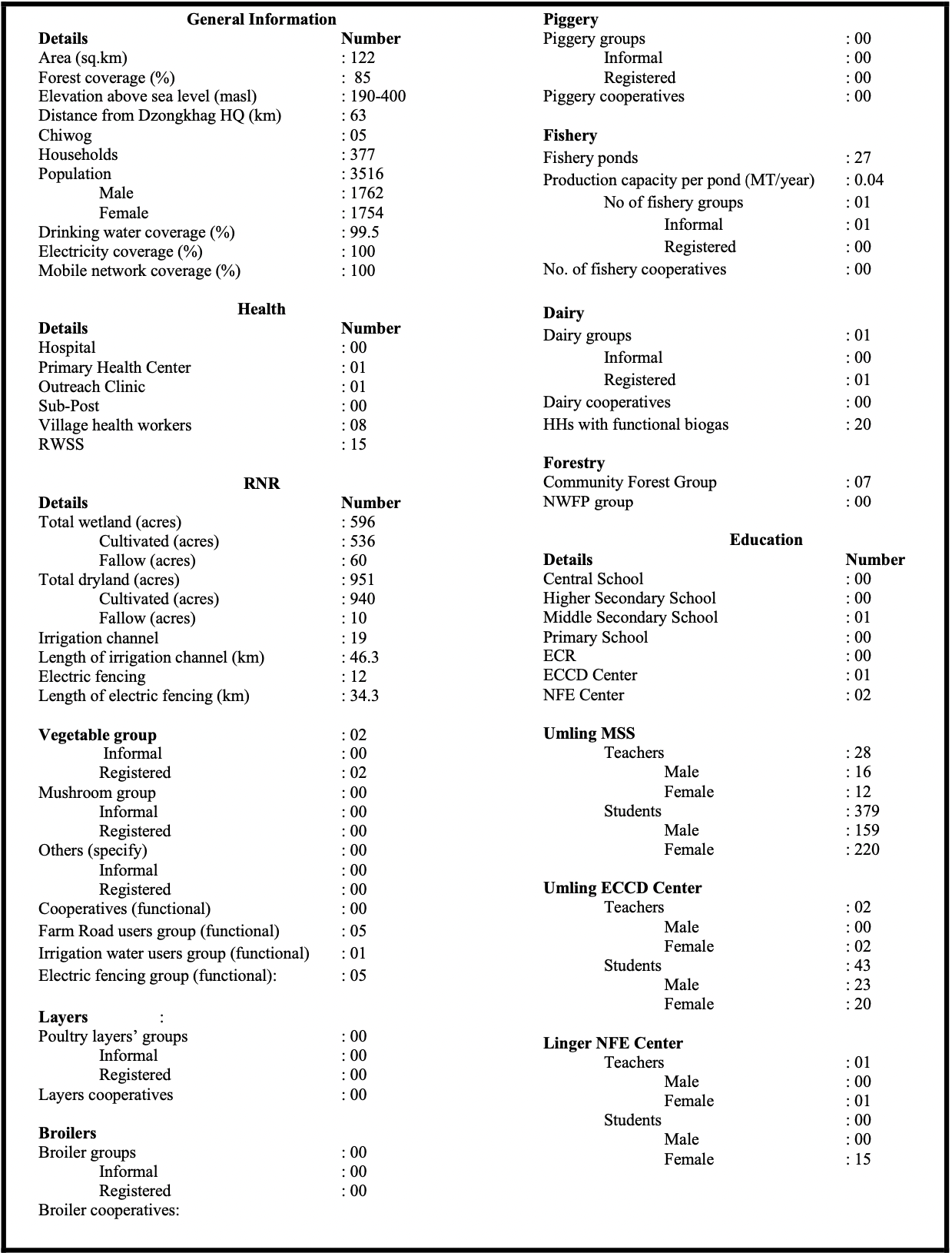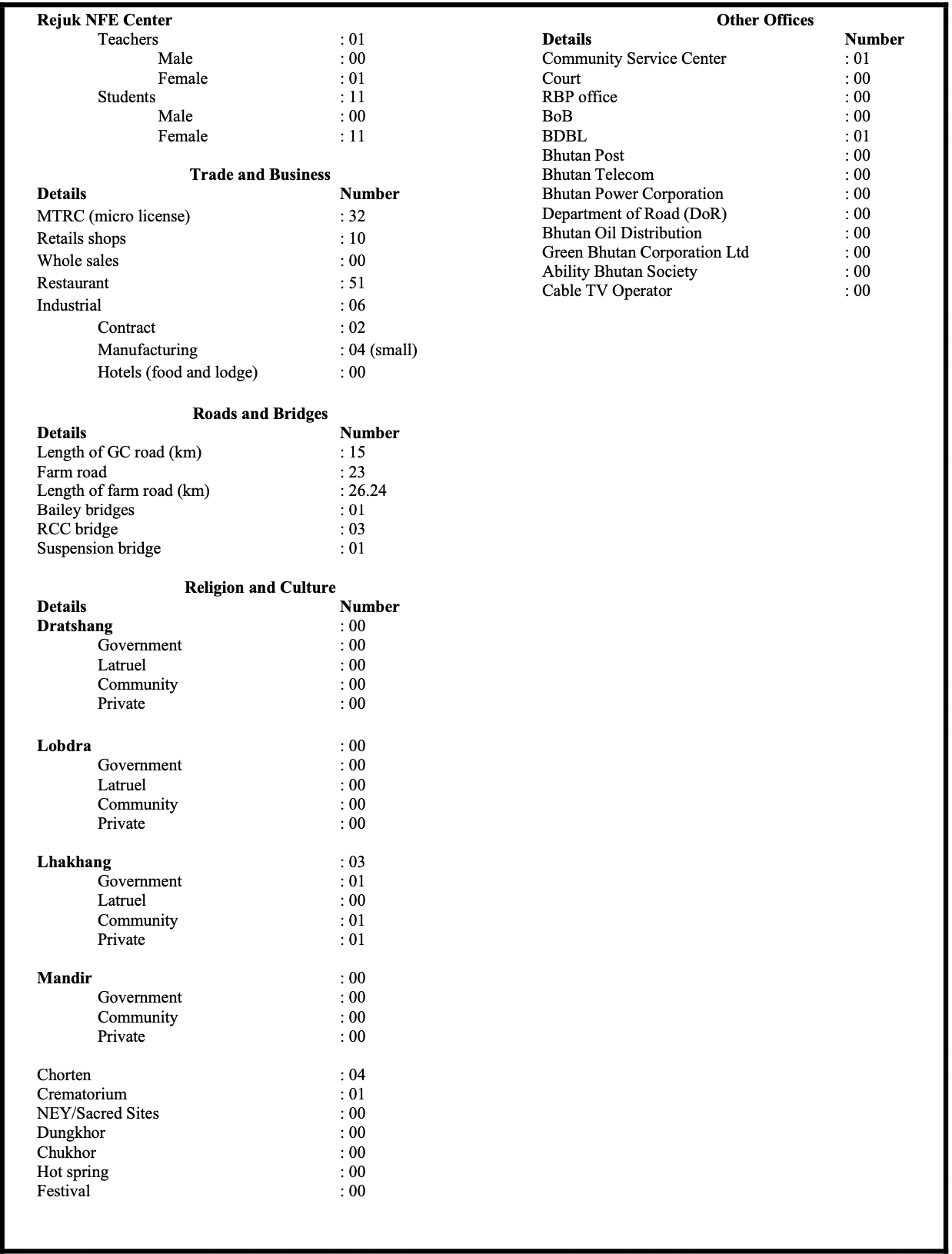 Note: Information as of 18/10/2022
Built in 1996, the school sits adjacent to the Umling Gewog Center which is 27kms away from Gelephu Town and 60kms from Dzongkhag headquarter. The school now offers both primary and secondary education since its upgradation to LSS in....and MSS in 2020.
Established in 1999, the PHC is located 70 Kms away from the Dzongkhag Headquarter. It is headed by a Sr. HA who is supported by 3 staff. The PHC has five beds.