Dzongkhag Administration, Sarpang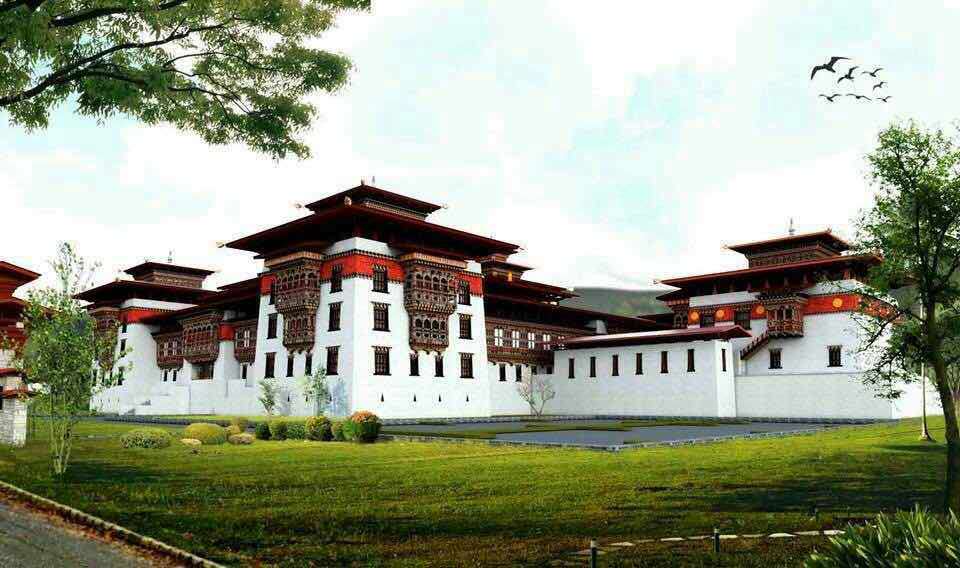 DZONG HISTORICAL BACKGROUND OF SARPANG DZONGKHAG
Background
Sarpang Dzongkhag is located in the central part of southern Bhutan, bordering to Assam state in India. Sarpang is one of the three gateways to Bhutan from India through Gelephu and is one of the developing socio economic zones in Bhutan. In the past, it played a vital role in the governance as it was located in strategic position and has functioned as headquarter of administration of southern part of Bhutan. Further, Sarpang was the commercial center with its catchment from surrounding areas including Trongsa, Zhemgang, Tsirang and Dagana. However the security issues and restriction of usage of the NH31 road to India has posed limitation to a booming the place into the vibrant commercial zone.
History
The growth of Shompangkha has a direct connection to it being the administration center of Sarpang. Before the institutionalization of Lhotsam Chichab (commissioner of southern region) in 1955, the system of governance was from the central. The senior citizens still remember's the governance as "Babu Khaley" since the head was called as Babu. The position of Lhotsham Chichab was later altered to Dasho Dzongda when Sarpang was created as Dzongkhag in 1973.
The present administrative complex was constructed from 1967 to 1969 and was consecrated in 1970. The complex was built to house the administration of Lhotsham Chichab and later for Dzongkhag Administration. However, the Dzongkhag Administration was shifted to Gelephu in 1975 and Drungkhag Administration was established in the present administrative complex. With the submission from the people of Shompangkha to relook the decision of the shifting and establishment of a zonal office for Zone III in Gelephu, the Dzongkhag Administration was brought back to Shompangkha and until now the Dzongkhag administration has functioned from here.